Critics

: Duks Koschitz, Chei Wei Wong 
Project selected for the Distinguished Projects 401 Review in the Fall 2016 Semester as one of five out of over 140 students
Project archived as best of studio and displayed in InProcess Magazine
Precis: Designing Machines which Design
The process of designing requires a selection of tools, both analog and digital. For example, one might use Rhino and a 3D printer as part of their process from conception until fabrication. These tools are incredibly useful, powerful, and accessible. A tool will inherently have productive constraints, but there are also hidden biases or agendas authored by the designer of the tool itself. These biases will have a tremendous influence on the way we design. This holds true for both the digital and analog realm.
The project investigates what role bespoke robotics can play in the manipulation of material. In the larger design field there has been a trend towards digital tools in the production of drawings and ideas about space. We feel that the biases of specific tools often affect the outcome of a project or an idea far more than realized. By taking control over the tool that we use to manipulate a line or a material it is possible to take ownership over the outcome of a project.
We focused on discerning architectural potential through a direct manipulation of a machine which produces in conjunction with interpreting an architectural idea of the output itself.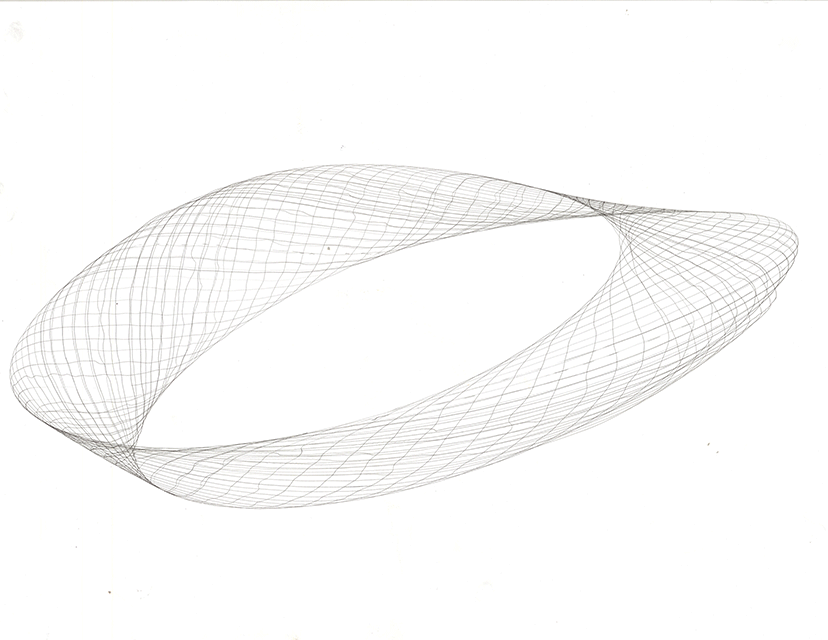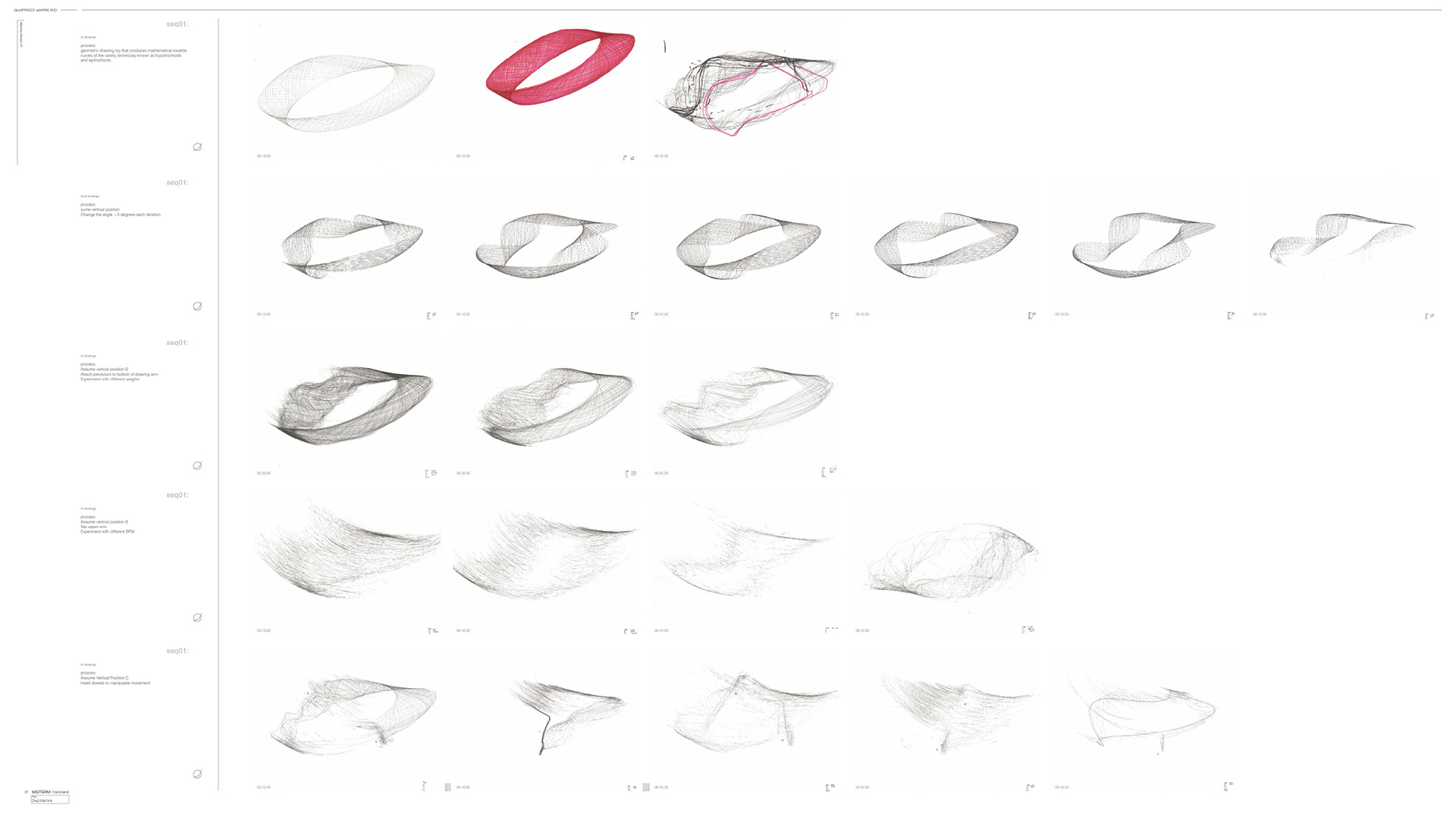 Breaking the Torus
Developing a Process
An initial cylindrical form called a torus was investigated through a series of 70 drawings. With each iteration, a small manipulation was made to the process, sequentially altering or "breaking" the torus until the original form was no longer perceptible.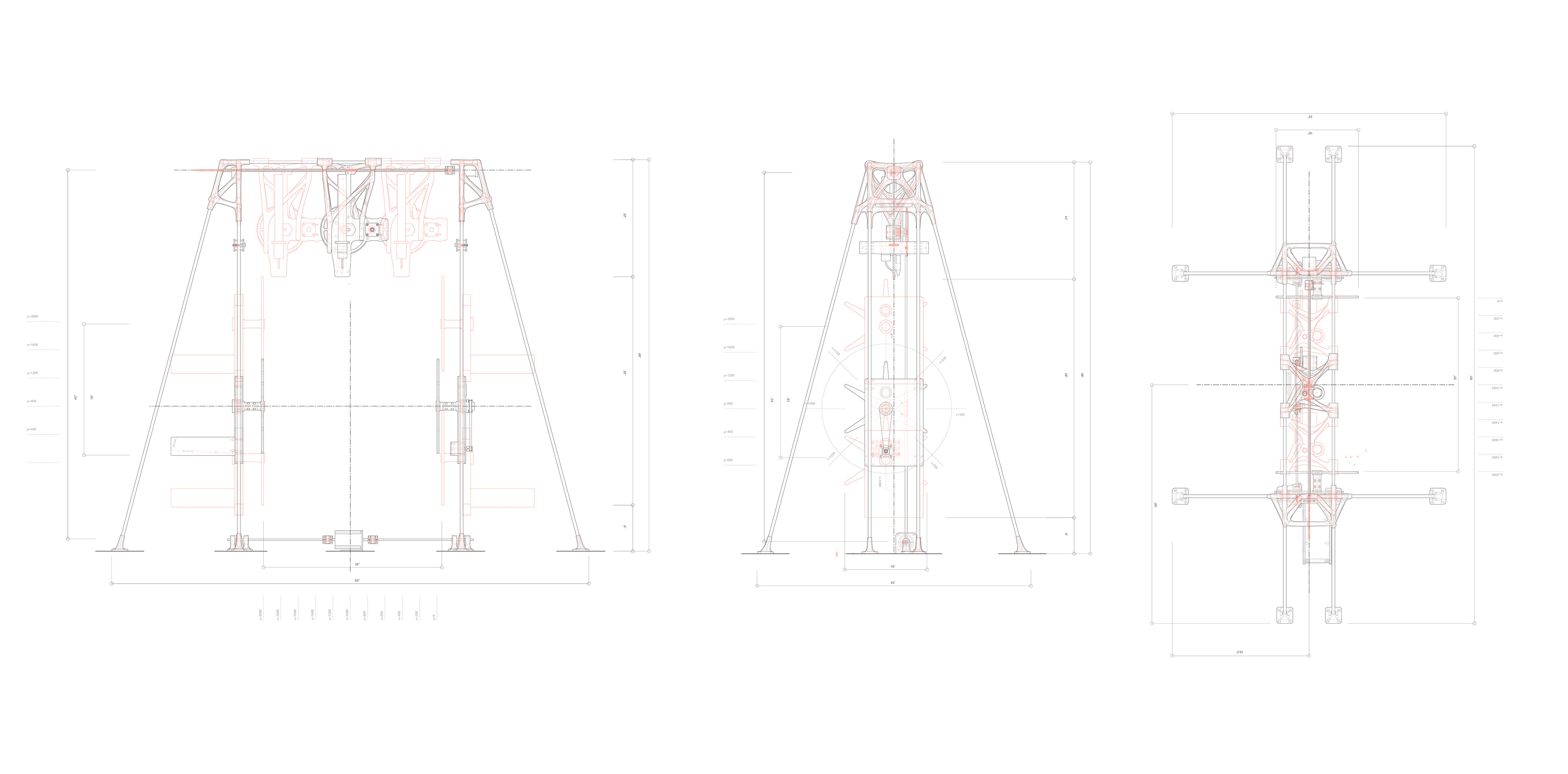 Additive Lathe
 Robot as a design tool
The findings in the initial study was then taken into the 3rd dimension with the construction of an "additive lathe". The machine extruded HMA plastic in ultra fine strands, which had a variable amount of wax to produce a material composite. A cocoon of material was built up around a minimal wire jig. This process was then sequentially altered to produce new results. 
A rotational axis and 1 dimensional axis were precisely controlled using Arduino and stepper motors to achieve a range of material effects and structuring.
To achieve a higher order of spatial complexity, the matchine was rebuilt to be able to weave our artifact in two axis. This allowed us to "break the torus" similarly to the drawing set shown previously.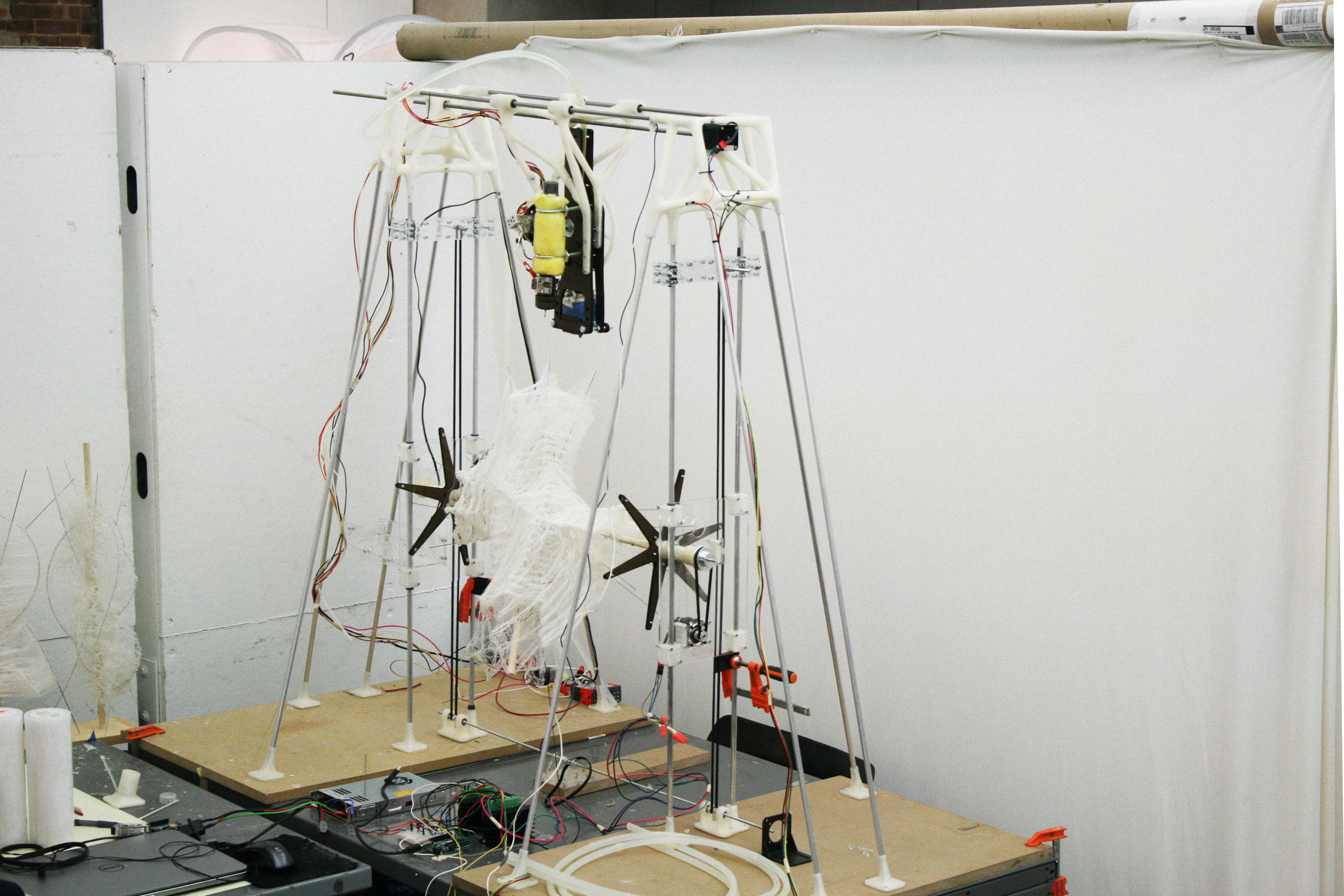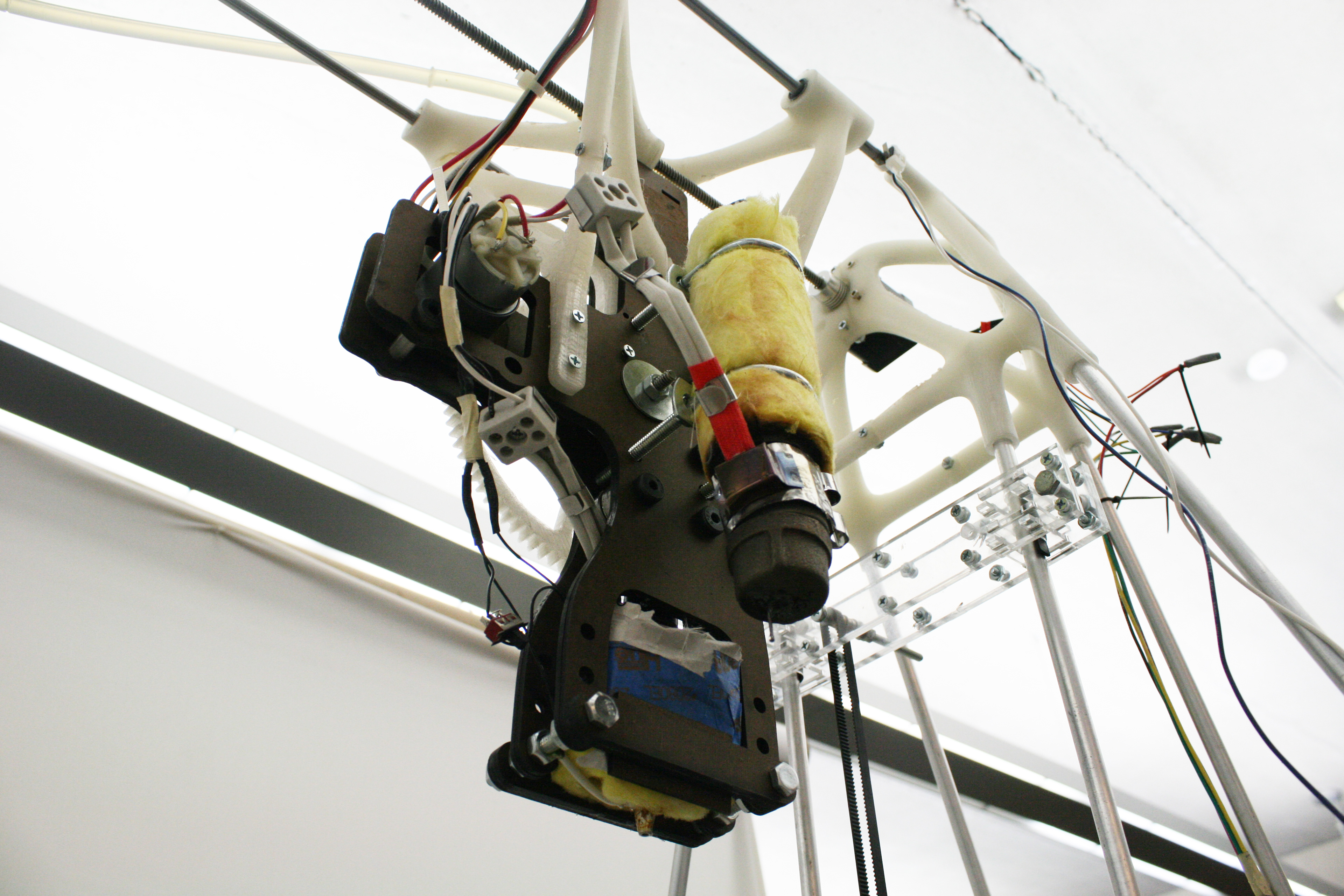 Additive Lathe 
Machine Construction and Output
The machine itself was prototyped and developed in the time span of 1 month. Parts were manufactured using laser cutters and 3D printing. We were able to produce a variety of material affects and properties which were honed to produce an architectural proposition.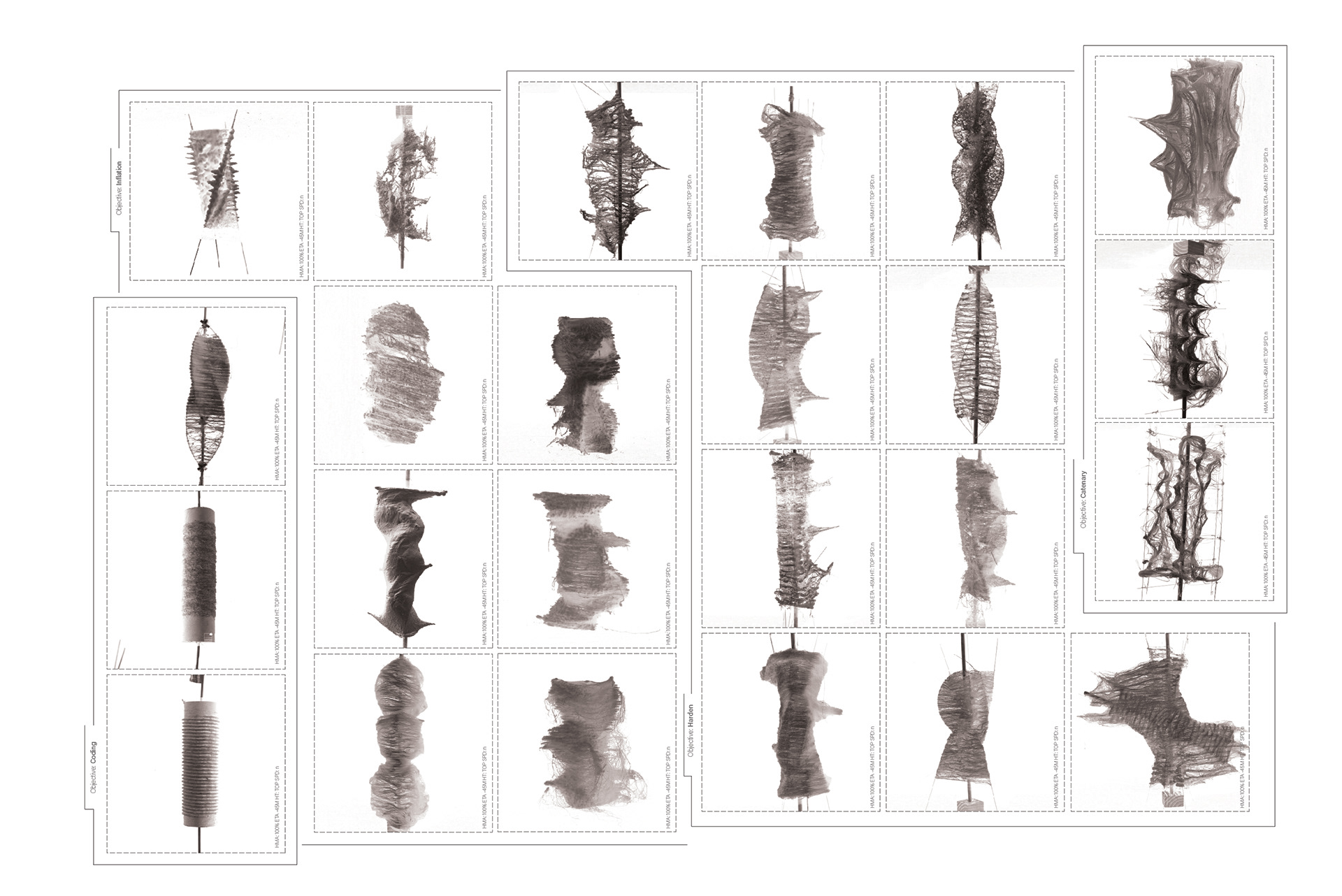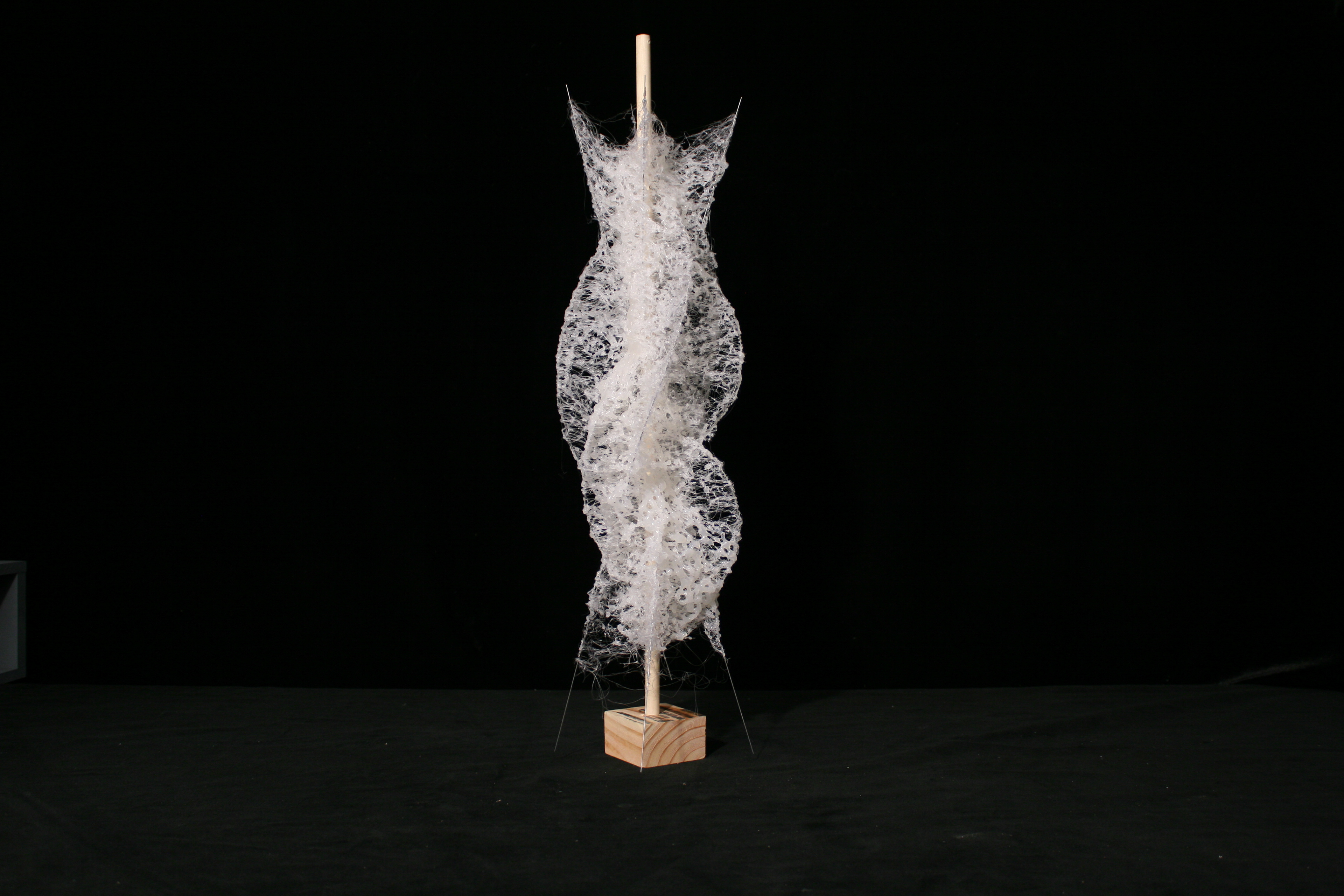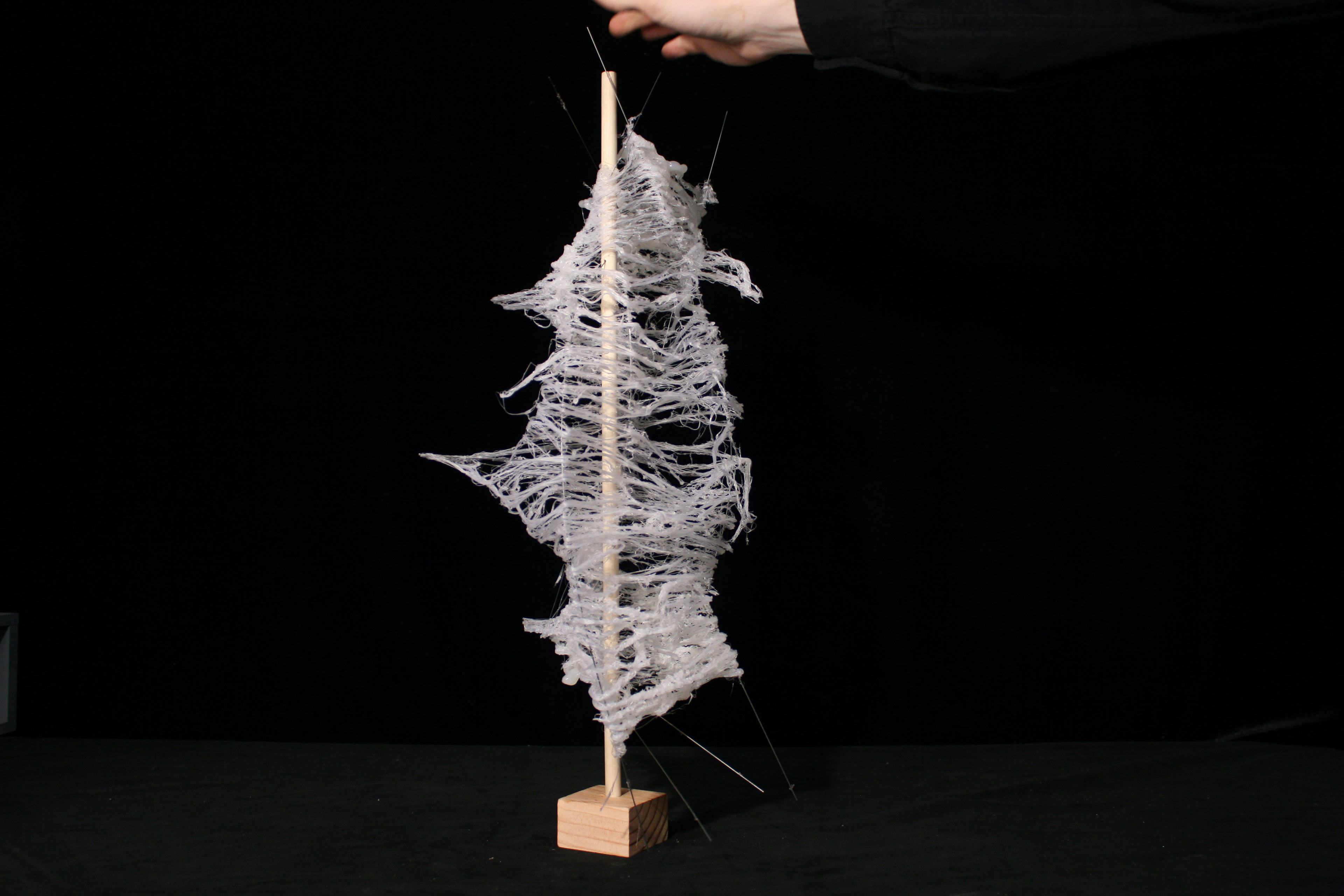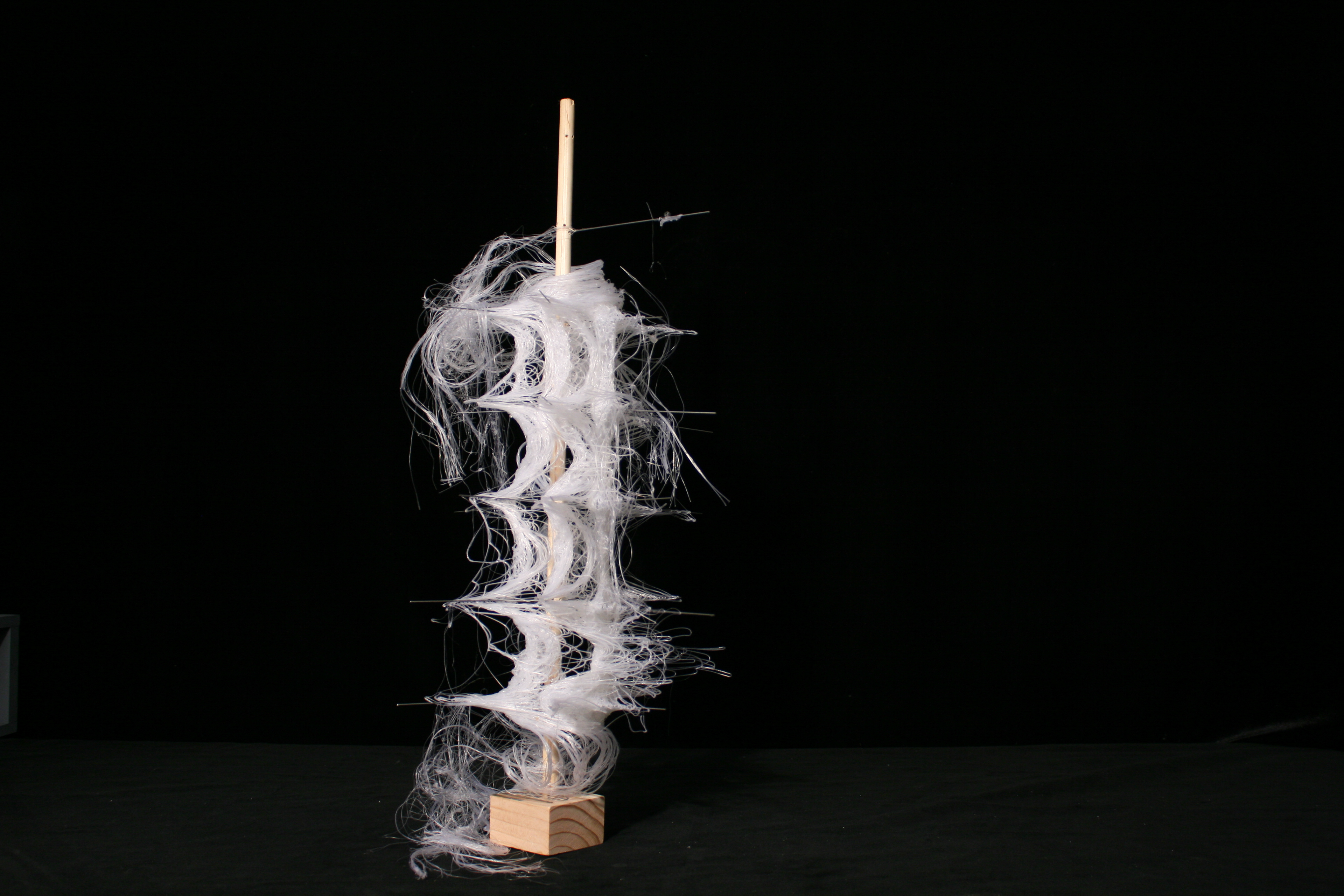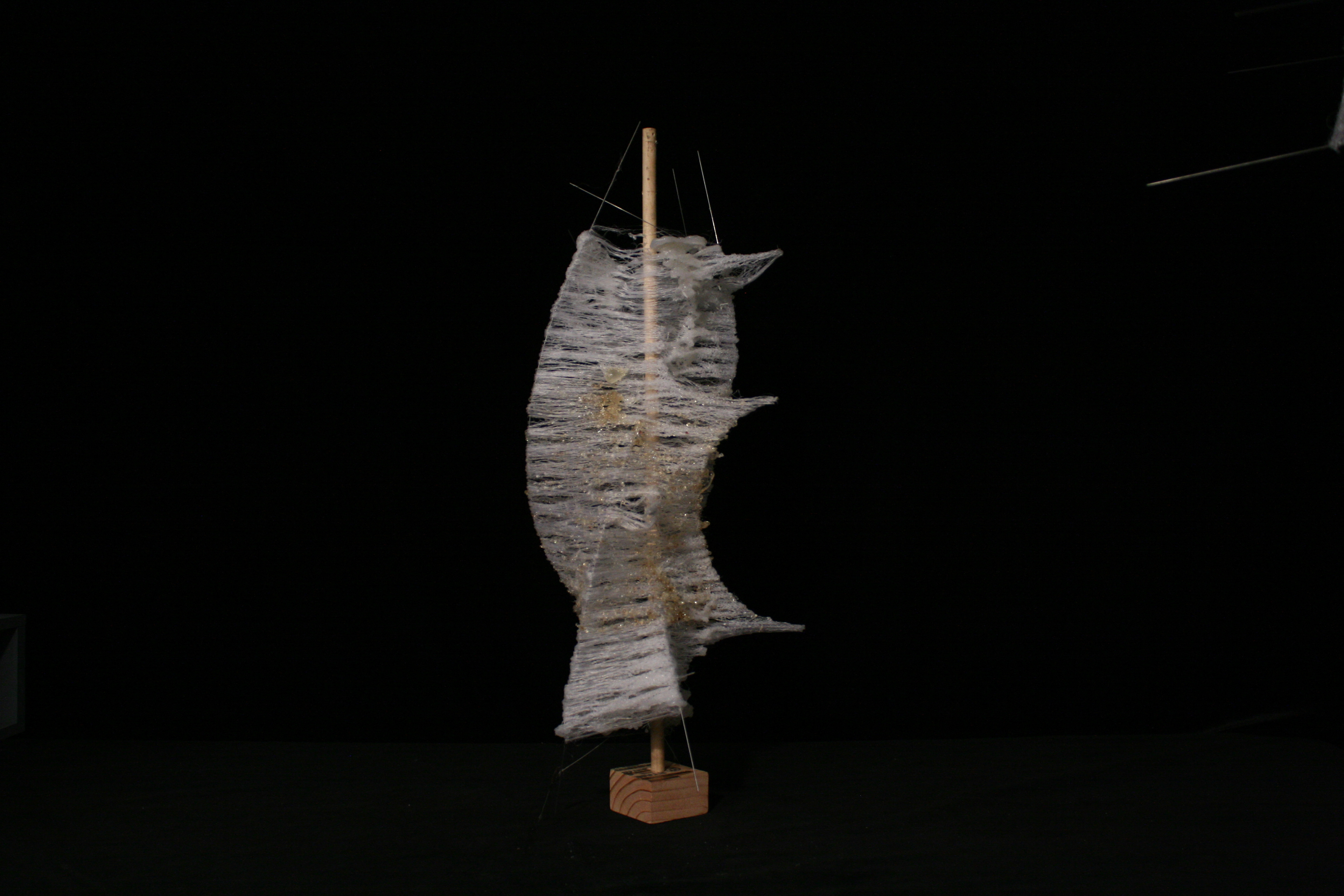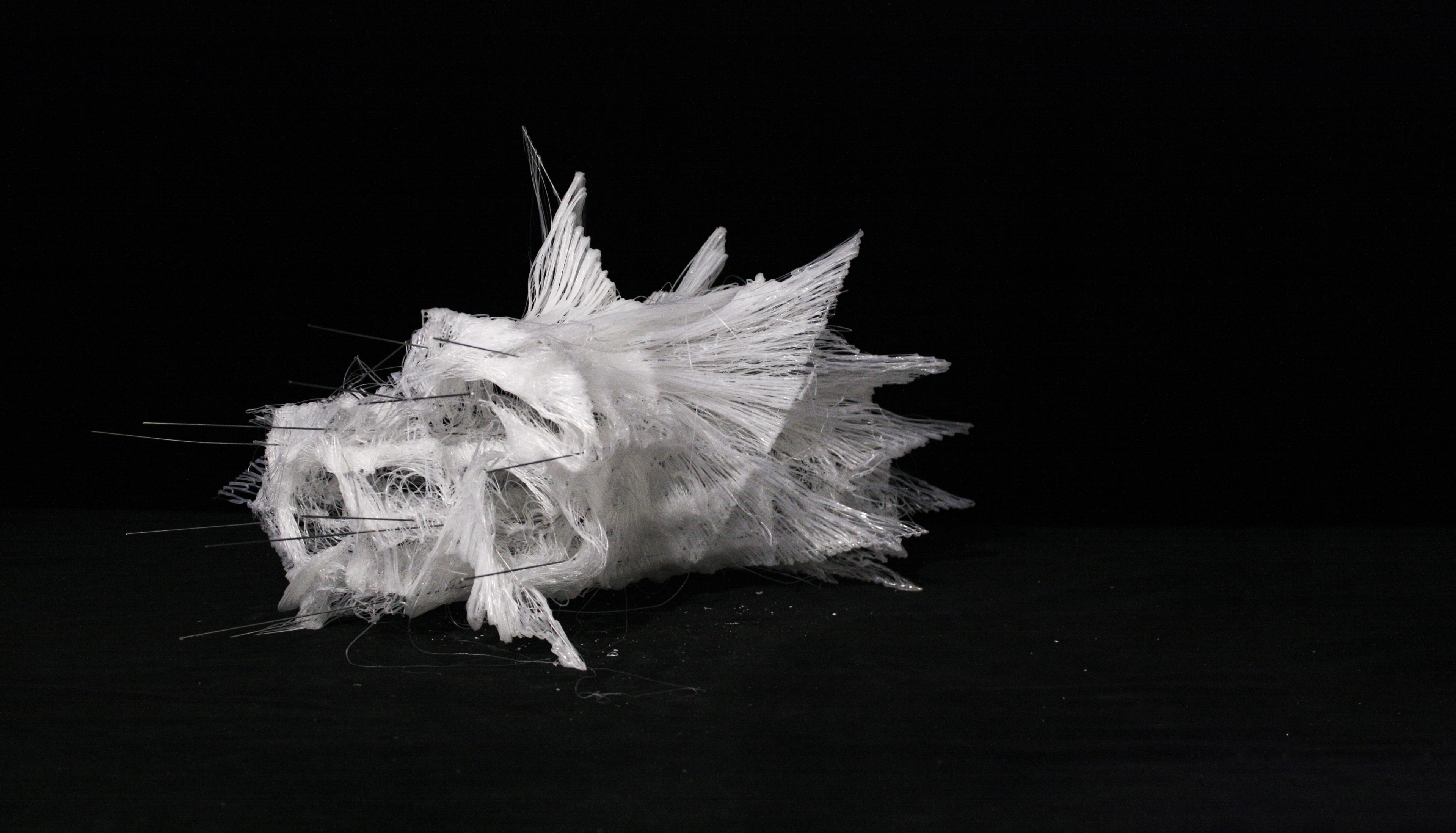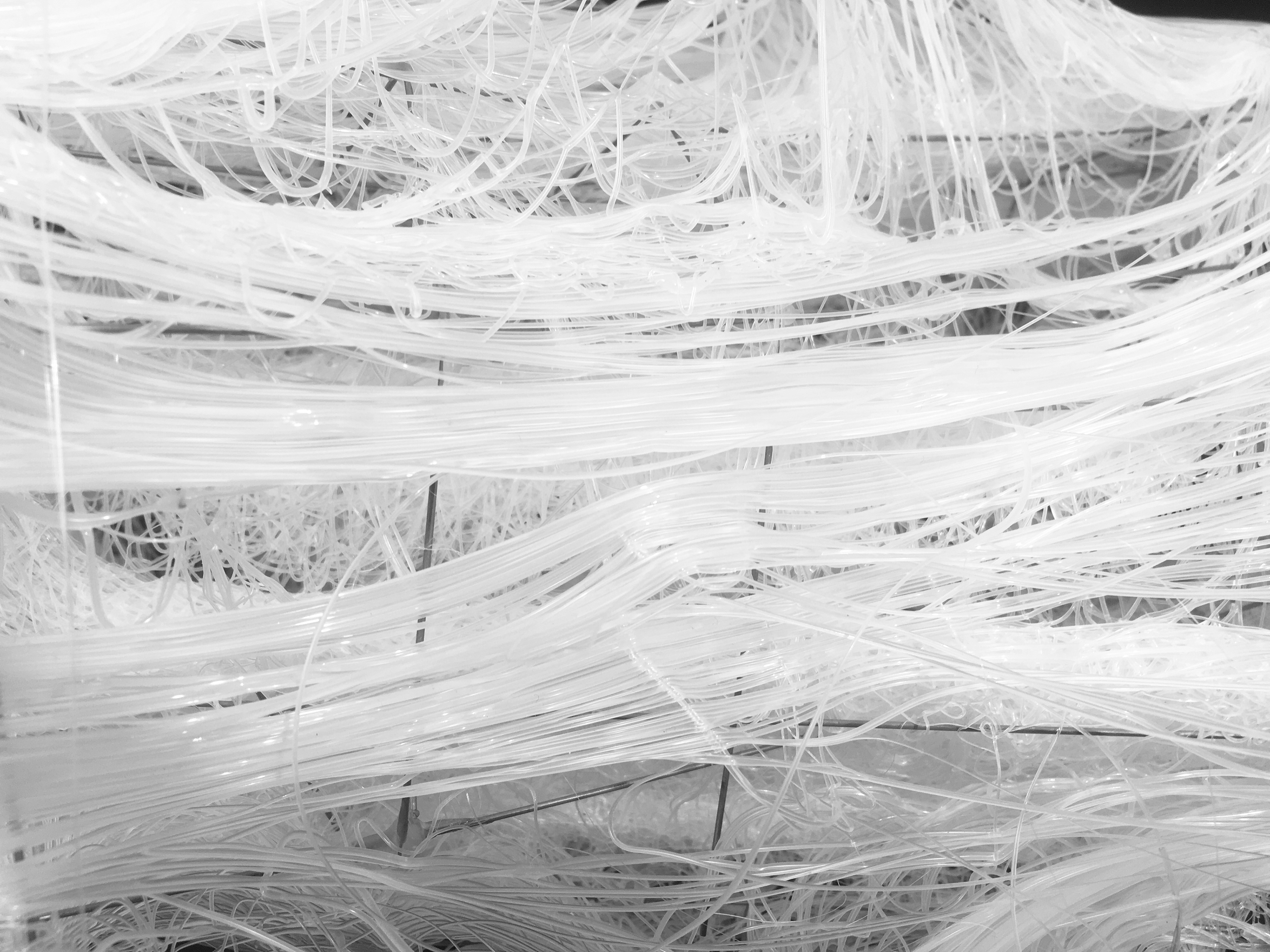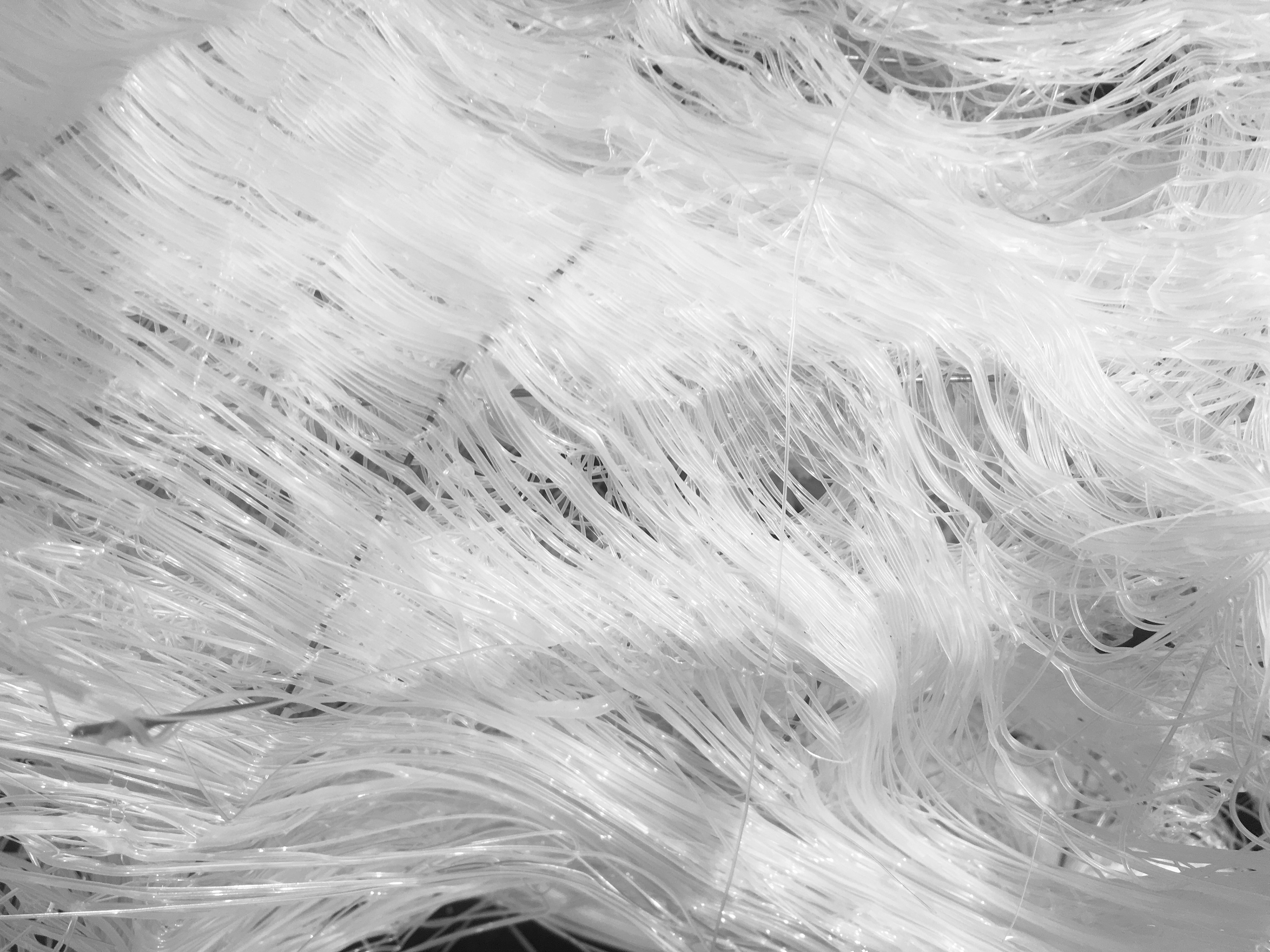 Deployed
​​​​​​​ Artifact to Architecture
To create an architectural proposition we imagined a reality in which our machine was deployed at a large scale to space between two buildings, creating a floating environment anchored to its surroundings. The spatial complexity achieved through the intersection of two axes.